Who We Are: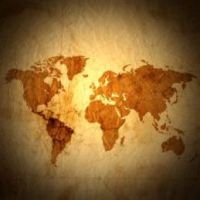 Many missionary sending agencies make it difficult for individuals to get started or to change direction in their ministry. Recognizing the truth of Christ's words, "the harvest is plentiful but the workers are few," we believe in making it easier for entrepreneur Christians to respond to the call of God on their lives.
ACI Int. provides a spiritual and financial covering, along with administrative assistance for the ministries of individuals throughout the world who are dedicated to winning souls to Jesus Christ by various means.
We are a recognized 501(c)(3) tax-exempt organization.

What We Do:
Our workers must prayerfully determine their own direction in the ministry they are called to. No one is required to qualify for a field of service which we designate. All of our workers are considered independent contractors and are responsible for raising their own funds. We offer no package of benefits, nor do we provide help with language learning, housing, team placement, etc. To serve our workers we provide financial accountability, and commit to praying for them, sending receipts promptly for any donations, and depositing all money into their accounts the first business day of every month.
Accountability is an important issue with us. We research our applicants carefully and check references thoroughly before accepting anyone to work with us. Our workers are required to be under the authority of a home church.
In order to maintain a professional level of service, a percentage of all gifts is apportioned to operating expenses.